for security - replace (at) with @ in email addresses)
---
---
---
---
Elderly, maybe a bit lonely, maybe not finding it easy to get out; then why not join us at our Day Centre at the Bandhall, Moorlands Road for a change of scene?
Teas, coffees, a two course lunch and a good chat and maybe a hand at cards etc, Mondays and/or Wednesdays 10am-3pm. Transport within Verwood is possible with our minibus.
If this is you, or you know someone who fits the bill, then give us a ring for more details.
Gordon, 01202 813805 Mike, 01202 822549 John 01202 822201John 01202 822201
---
Verwood Senior Friendship Dining Club.
Invites all single Ladies and Gents to join them for regular
local dining events in and around Verwood.
Why not take the opportunity to make som new friends
or simply come along for an evening of fun and laughter.

For further info ring Jane on

Maureen on

01202 829007 or
01202 824383
---
Run a group called 'Melodies for Memories'
which takes place at several venues around the county.

LOCAL VOLUNTEERS REQUIRED

These fortnightly sessions give those people affected by memory loss, and their carers, the opportunity to meet others who share an enjoyment for music. Music has been proven to be beneficial for retaining memory. Sessions include activities such as warm up exercises, singing exercises, tongue twisters, group singing, instrument playing and discussion about music using questions and visual aids. We aim to make the sessions as fun and informal as possible. It doesn't matter whether those attending either as clients or volunteer helpers are musical or not, this is about promoting health and wellbeing for people with memory loss and equally for their carers.

There is a 'Melodies for Memories' session run in Ferndown
which is desperate for volunteers.
If you are able to volunteer then please :-
Tel:- Stephanie Gordon, on 01202 530530 or
Email: Stephanie.gordon@ageukbournemouth.org.uk
or write to:-

Stephanie Gordon
Volunteers Administrator Age UK Bournemouth
700 Wimborne Road, Winton,
Bournemouth, BH9 2

website www.ageukbournemouth.org.uk
'Age UK Bournemouth' is a working name of Age Concern Bournemouth, a charity and a company registered in England and Wales. Reg. Charity No 1113294. Company No 5401464

---
Most Sessions occur at:-
The Hub, Brock Way, Verwood, BH31 7QE
normally on a Wednesday.
go to:- https://my.blood.co.uk/
for more information

---

Verwood Short Mat Bowling Club
New Members and Beginners
(All Ages and Abilities) always welcome
to join our friendly club.
Join us on Thursday's from 2 till 5 p.m. or Fridays from 7 till 10 p.m.
At the Verwood Youth Centre, Howe Lane. Bowls are Available
but please bring Bowling Shoes or Slippers.
Contact 01202 814588

---
Verwood and Surrounds
Sociable Dog Walking Group

A new local group for people living around the Verwood, Woodlands, Ringwood, Alderholt or other nearby area's has been set up to bring dog lovers together, to make new friends—human and canine! If you are interested in joining us for monthly walks (mostly weekends) then contact us via Facebook:
---
The Cinnamon Trust Needs You.
Registered Charity No 1134680
Dog Walking Appeal Verwood
The Cinnamon Trust is the national charity formed to support the elderly and terminally ill and their much loved, much needed pets.
Volunteers help to keep owners and pets together either by walking a dog for a housebound owner, fostering pets when the owners need hospital care and even cleaning out a bird cage.
Unfortunately we have a shortage of volunteers in Verwood who are able to offer some much needed walks for a dear little 9 year old Yorkie. The Cinnamon Trust is desperate for volunteers in the Verwood area. If you can only offer an hour a week it will improve the dog's quality of life so much and give the owner peace of mind.
If anyone can help please call Sally on 01736 758707
Or email volunteer@cinnamon.org.uk. Website www.cinnamon.org.uk.
---

Why not join us on our monthly visits to


Poole Lighthouse to hear this brilliant orchestra.

Coach pick-up points through
Verwood, Three Legged Cross, Ashley Heath & West Moors.

Call us on 01202 824959 NOW For full information and 20012/13 programme
---
Over 50 and need safe transport to clubs, doctors, shops etc or for medical appointments.Volunteer Drivers can help. Clients will be asked for a small donation to be put into a provided envelope and can be cash or cheques payable to V.A.G.N. All drivers are CRB checked and can only handle the donation envelopes - not cash or cheques.
Ring on of the facilitators on 07593 373580 on a weekday between 10 a.m. and 12 noon to book a driver.
You can book up to 2 weeks ahead. Driver availablility is not guaranteed but the
Facilitators will try and match your requirements.
---
Over 50? Need some help or information.
Can you get transport to the Hospital or doctors?

Are you getting all the benefits you may be entitled to?

Is your home warm enough?

Is your house still suitable for your needs, are the stairs a problem?

Are you caring for someone and need support?

Would you like details of local clubs and activities?

Do you nee help with money problems?

Do you need help around the house or in the garden?

Have you got a smoke alarm and door chain?
Your local wayfinders have a huge list of contacts and information and can point you in the
right direction for specialist help and advice about all of these questions and many more.
For FREE, impartial and confidential information contact:
| | | |
| --- | --- | --- |
| Local wayfinders:- | Nick on | 07971 338624 or |
| | Alan on | 07971 338381. |
| | | |
| General Contact | | 01202 946111 |
| | email: | |

Wayfinders are part of Dorset POPP and managed by the registered charity Help & Care.

---
An independent ACTION Forum for people aged 50 and over
Including Alderholt, Chalbury Common, Cranborne, Edmondsham, Horton, Mannington,
Three Legged Cross, Wimborne St. Giles and Woodlands

Forum Meetings are normally held every 3 months

at The HUB from 10 a.m. to 12:30 p.m.
Refreshments are provided for a small donation,
Want to know more about meetings? Contact Dave Hazel one 07793 988744 or Hilary Foggo on 07891 351766 .
Problems getting to the meeting? The Good Neighbour Scheme may be able to help. Call 07825 206058
---
We offer a wide range of fiction as well as information books on country life, cookery, travel, biography and other popular subjects.
Large print books and talking books are also available.
Visits are usually every three weeks and all volunteers carry identity cards.
---
Music Grants for Older People
Rowan Cottage, 4 Prince of Wales Road, DORCHESTER. Dorset. DT1 1PW
Tel/Fax: 01305 269444
E-mail: forums@acdorchester.org
---
Verwood Food Distribution Centre

a satellite of the Ringwood Foodbank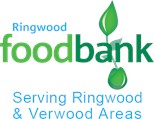 Verwood Distribution Centre
The United Reformed Church
1A Manor Road
Verwood Dorset
BH31 6DS
Emergency food for local people in crisis
Below is a list of referral agencies where you can have a chat about your crisis and pick up a Food Voucher that you can use to redeem food from the Verwood Distribution Centre.
goto http://ringwood.foodbank.org.uk/contact for more info
REFERRAL AGENCIES
Your local Doctors surgeries in Verwood or Cranborne

The Verwood Town Council

Police Constable Support Officers

Action for Children (Children's Centre at the Hub)

Dorset County Council Adult & Community Services (Penny's Walk, Ferndown.

CAB - Citizens Advice Bureau (Ferndown & Wimborne)

Bus Stop Club (Turbary Resource Centre, Trickets Cross, Ferndown)

Synergy Housing.

The Salvation Army (Verwood), Verwood Family Church,

United Reformed Church (Verwood) &

Verwood Road Evangelical Church (Three Cross)
There are more agencies being recruited and will be added to the list, For more information
call 01425 600134 between 09:30 a.m. & !2:30 p.m. on Mondays, Wednesdays & Fridays or email: info@ringwood.foodbank.org.uk
VERWOOD DISTRIBUTION CENTRE OPENING TIMES
11:30 a.m. to 1:30 p.m. Monday, Wednesday and Fridays
When the distribution Centre is closed you can still redeem your voucher and receive an Emergency Food Parcel from the Trussell Trust shop in Verwood or the Trussell Trust shop in Ferndown but only during their opening times.
Registered Charity Number 1152574