Early History
The society's forerunner, "The Verwood & District Organ Society" was formed in 1994 after a handful of enthusiasts agreed there would be enough support to form a new society, without adversely affecting four others which existed within a fifteen mile radius of Verwood.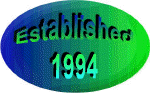 A committee was formed and the organist Chris Powell was invited to play the inaugural concert in March 1995. The society grew at a surprising rate & very soon had a capacity membership of 220, with an average 40 names on a waiting list ever since. At the 2001 AGM the name was changed to The Verwood Organ & Keyboard Society.
In recent years Verwood, has been recognised as the fastest growing area in Europe, from a village of twelve hundred inhabitants to a town of ten times that number. (visit the History Section for more information). This has resulted in several developments including a new £3m Community Centre now known as the "Verwood HUB", within which is the Merrifield Theatre containing tiered seating for 300 people, a large stage with state of the art lighting and audio equipment, a licensed bar and refreshment area etc
The societies initial venue was the "Verwood Memorial Hall", but with the opening of the Verwood HUB, the Society ran a series of concerts at the new venue over a period of several months during 2007. Members were given a chance at the 2008 AGM to express their preference of venue for future concerts. This resulted in a two to one vote in favour of relocating from the "Memorial Hall" to the new theatre at the "HUB". (Select here for a location map)
With the larger venue there is no longer a waiting list and concerts are now open to the general public - space permitting. The Society prides itself on being a 'Happy Society' that draws it's strength by working together as a friendly Committee - a point that has been noted and commented upon many times by visiting artistes.