(pictures from an earlier Woodlands Exhibition.)
Pictures from Past Exhibitions held at the Heritage Centre.
The Pottery Workshop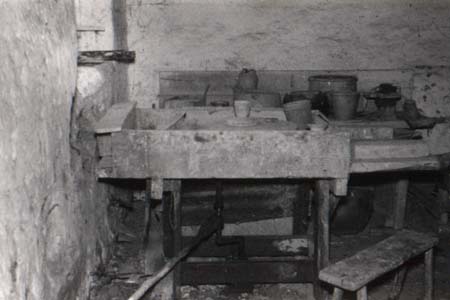 The interior of the old cob workshop is a priceless artefact in itself, until recently hidden from public view. It is the last remaining of the numerous primitive potteries in the area, eventually closing in 1952, and as Andrew McGarva said on his research visit is "just as if the potters had downed tools and left it".
Photographs and artifacts lent by local interest groups and individuals are permanently on display.